I was recently featured on mac's list podcast where we discussed "The 10 Truths of Job Transition."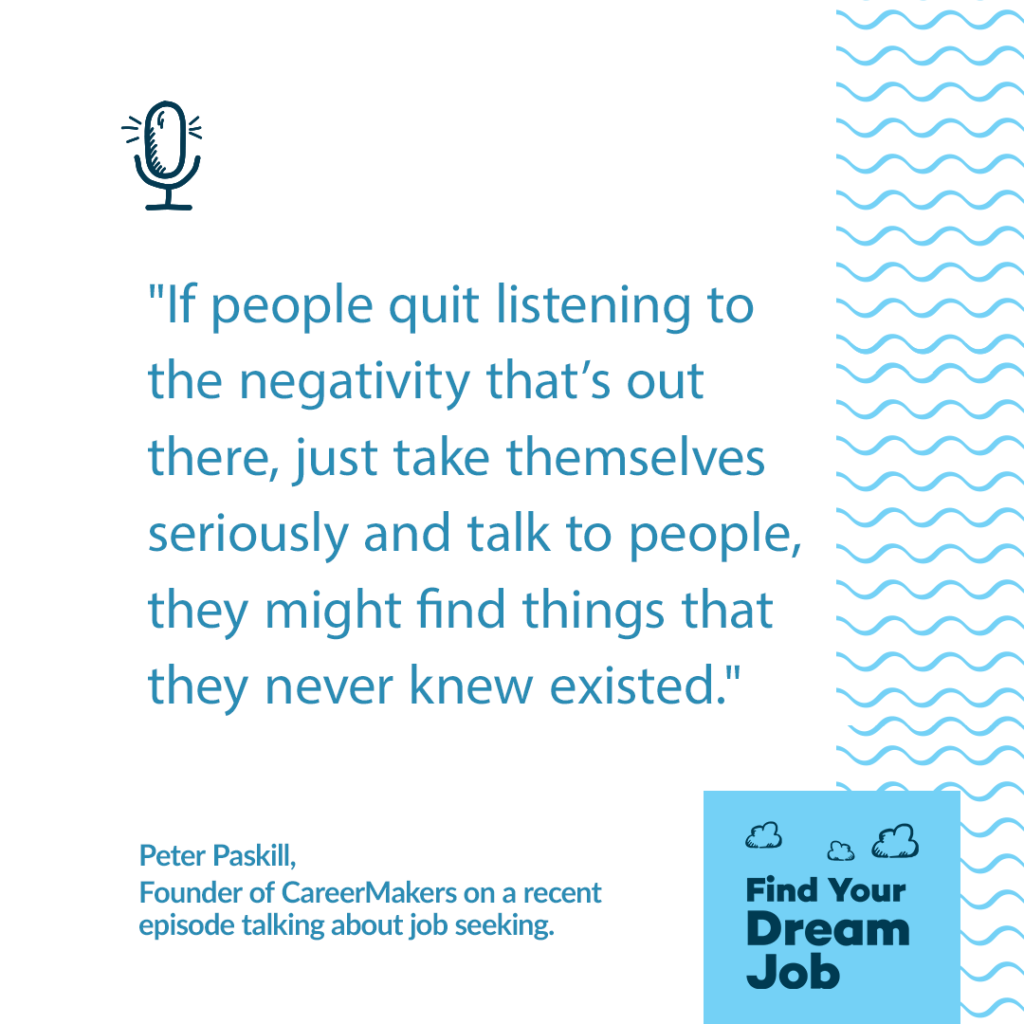 From the producer:

Are you trying to transition to a new position or field? If so, you need to go into the process with a definite strategy in place in order to get a new, better, fantastic job, says Find Your Dream Job guest Peter Paskill. Peter says that starts with knowing your skills, desires, and talents, and using them to do a targeted job search. Having the right qualifications isn't enough; you need to show a hiring manager how you can specifically solve their problem. Finally, Peter strongly recommends holding out for a job that puts a smile on your face.
You can hear the podcast by clicking here.
Read More

»