About Us
In 1982 the greater Portland Metro area was experiencing a crushing recession—unemployment hovered at 18%. People were out of work and desperate. Much of what they had done in the past was, indeed, past. Many churches, in order to help members of their congregations find work, started job support groups. This was the case at Southminster Presbyterian Church in Beaverton, Oregon.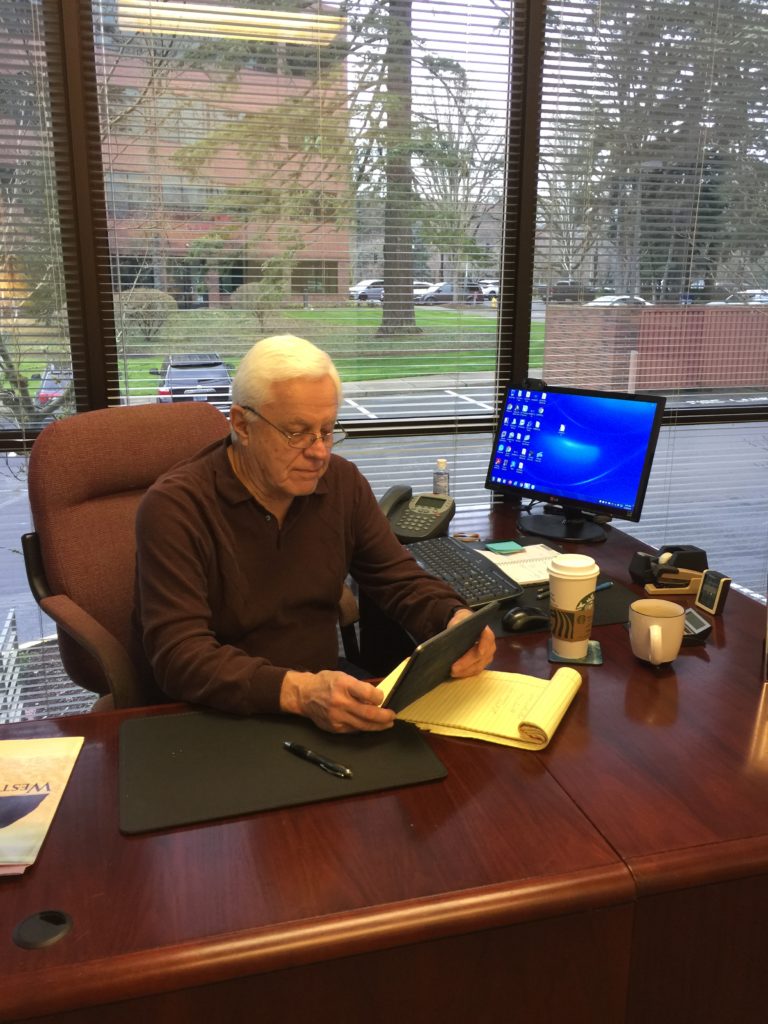 After attending that group for several weeks–she was not out of work because of the recession but because she wished to re-enter the job market after having been a full-time mother for eight years–Pam Gross got angry. The question that swirled around in her brain, "I'm not stupid. Why is this job search stuff so hard to do?" was finally answered: It is hard because no one ever taught you how to do it. This epiphany led her to career counselor Diana Cleland-Boyle who enlightened her as to what was needed to conduct an effective job search.
Pam—an English teacher in her first life—and Diana put the CareerMakers program together on a napkin at a restaurant (yes, that does happen) and subsequently presented a proposal to seven members of Southminster. The women proposed to start a job search program outside the church to help those in the greater community who were out of work by teaching them how to conduct job/career transitions. The Employment Connection, as it was originally named, began operations in one room in Terwilliger School in the John's Landing area of Portland in September of 1983.
As a grass-roots nonprofit, The Employment Connection was funded by every major foundation in the area—Meyer Memorial Trust, Oregon Community Foundation, Murdock Foundation and others. Churches and synagogues helped also with direct contributions and by funding congregants through the program.
In July of 1984 Diana went off and got married. Peter Paskill, at the urging of a friend, took the Employment Connection program and just didn't leave. Pam and Peter remained business partners for nineteen years. Pam sold out to Peter in 2003.
Over the years, the Employment Connection evolved into CareerMakers, a for-profit career management firm. Anne Hudson arrived on the CareerMakers scene bewildered about how to go about the search and, like Peter, stayed . She was a valued instructor for sixteen years.
Pam and Peter have known Judy Clark for a long time. Her work in the Human Resource field is exemplary. In 2003 Peter and Judy negotiated to bring CareerMakers to Judy's company, HR Answers. In March 2011 Peter purchased CareerMakers from HR Answers and again operates independently.
The job search/career transition methods developed at CareerMakers—based on program graduates' feedback—are street-wise and practical. The "BRIDGE Method: The Gracious Art of Networking" is the most definitive job search methodology written to this day. The program is still conducted in a relaxed, grass-roots manner providing safety and comfort to those wish to explore the absolute best options for their futures.
In the early 1990's CareerMakers wrote in-house career development programs for both Intel and US Bank. In 2000 the CareerMakers book Want A New, Better, Fantastic Job? was published in its second edition. Pam and Peter are speakers at meetings and conferences, and have had cable television and radio programs.
CareerMakers owes much to the graciousness of Jim and Sally Petersen, Dottie and Clayton Davidson, Lora and Jim Meyer, Homer and Nancy Speer and countless program graduates. They have been the wind beneath the wings of CareerMakers.